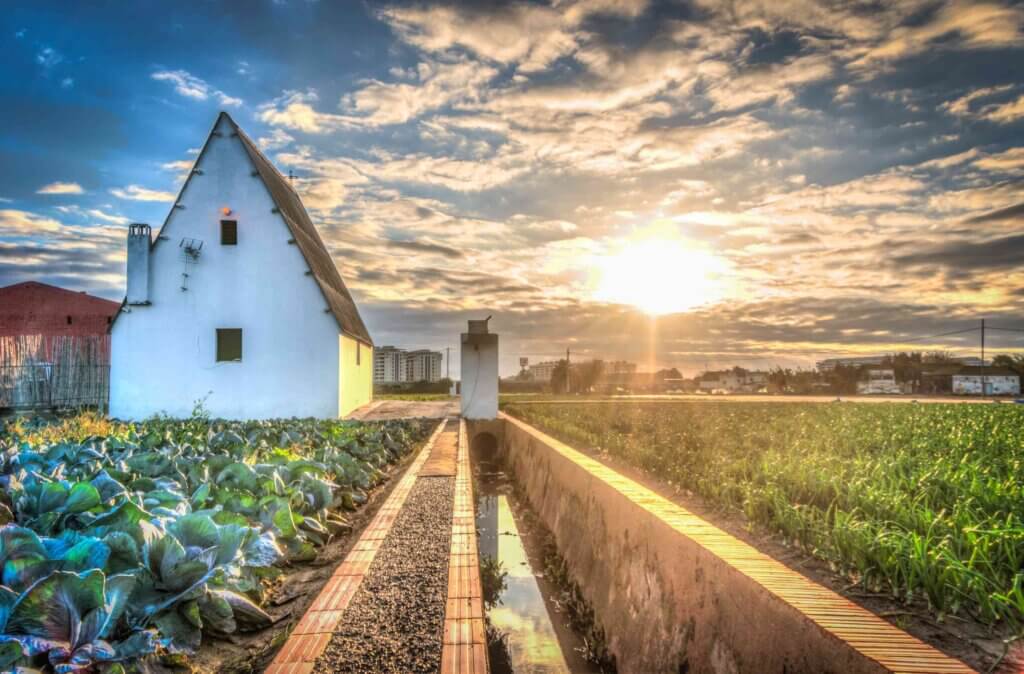 Valencia's extensive farming belt which surrounds the city is due to an ingenious ancient irrigation system built by the Moors 1200 years ago. This agricultural area is known as La Huerta in Spanish and spans 28 square kilometres.
There are eight main water channels which stem from the river Turia and separate into smaller channels supplying water to many farming fields. The water is naturally moved by gravity towards the coast.  Even in times of drought, there is not a shortage of water due to the reliance on the river rather than rainfall.
This water management system through La Huerta was added to the list of Globally Important Agricultural Heritage System (GIAHS) in 2019. "A variety of crops were imported from Asia and America hundreds of years ago, but they adapted perfectly because of this irrigation system".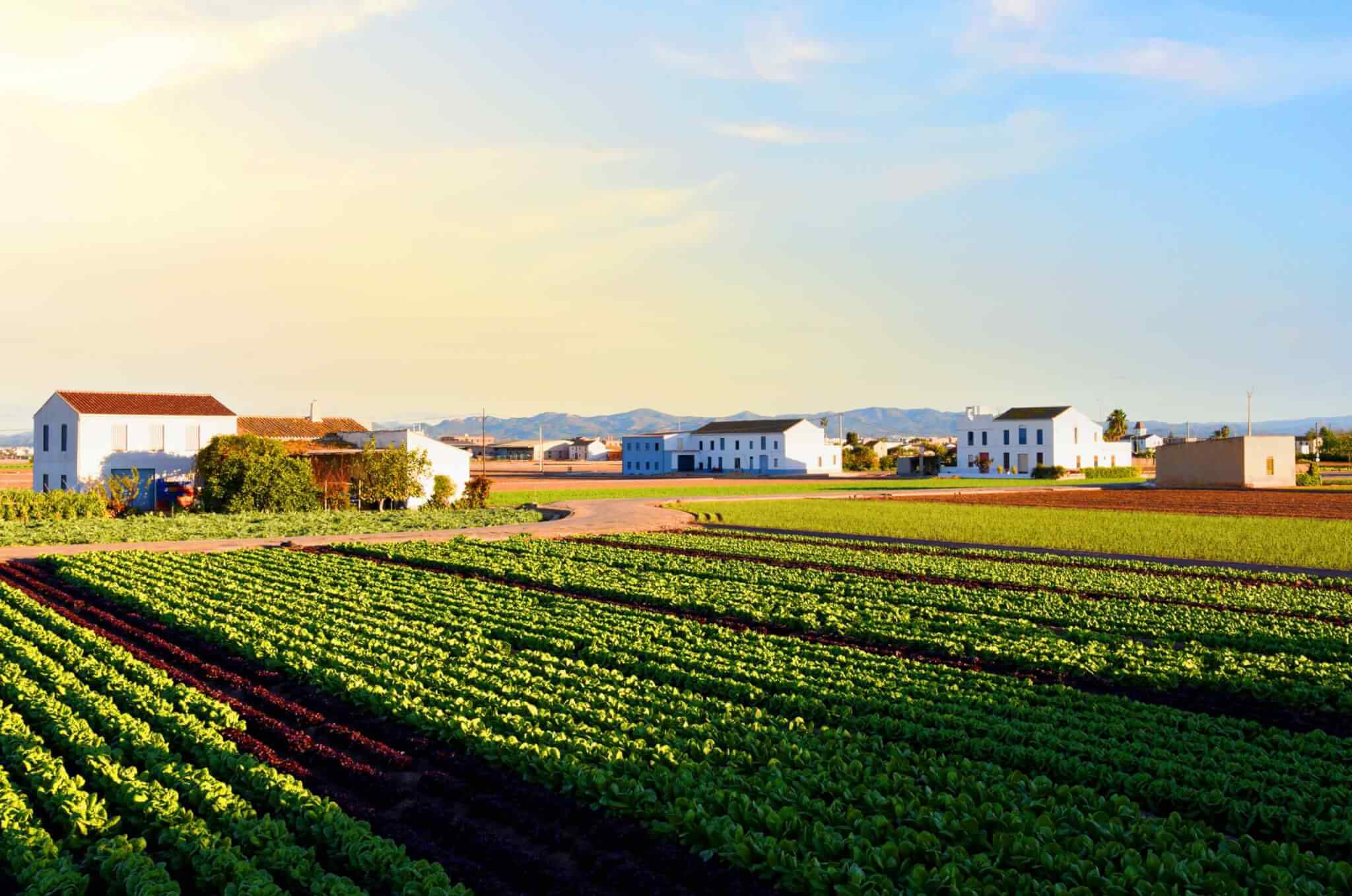 The annual abundance of water means many fruit and vegetables can be grown which would not be able to be grown in the region. The crops can also be larger too.  The area also has the biggest organic farming in Spain, growing by 81% in the last five years. Where can you buy some of this great produce? Well, at the Mercado Central in the city centre. It's worth a visit for the building and atmosphere alone. A thriving market selling all kinds of foods and all the fruit and vegetables come from La Huerta. All fresh, sun ripened and very low CO2 produced for transport. The farm belt is a factor contributing to Valencia winning the healthiest city award 2022 and 2021.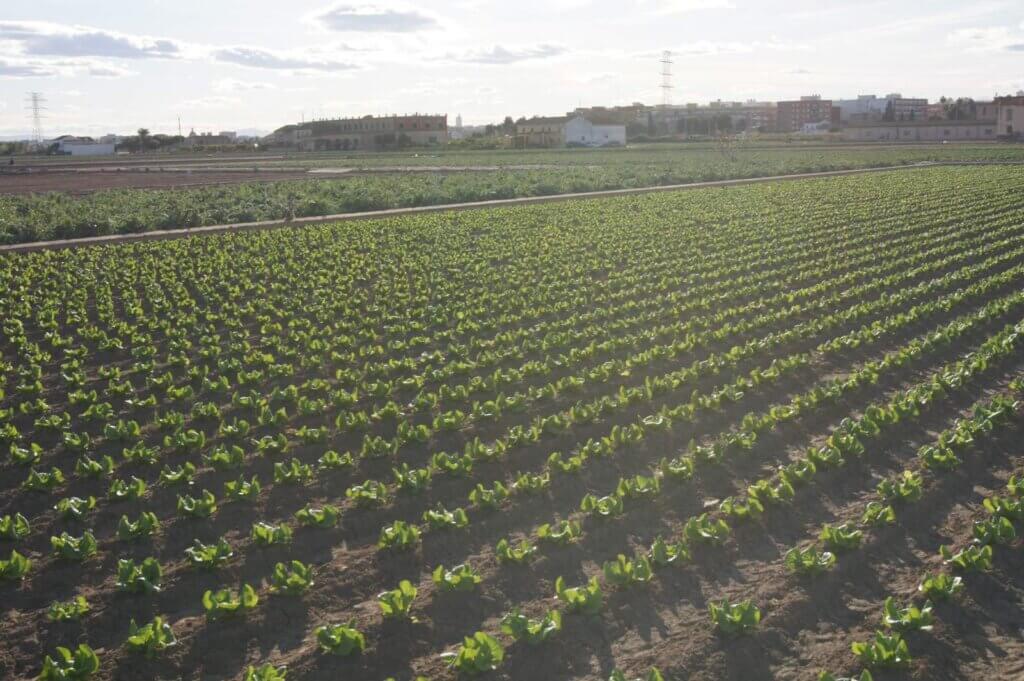 Valencia's famous sweet drink, Horchata, is cultivated in La Huerta. It is a milky, nutty flavoured drink which should be consumed ice cold; typically in the hotter months. Horchata is made from tiger nuts known as chufa and is the only place in Europe which can grow these nuts. In summer, the fields are green with tiger nuts and the best place to have one is in a local horchateria situated within the chufa fields or in local village of Alboraya.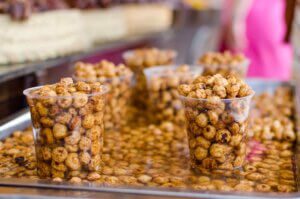 The other famous crop to be grown in abundance due to this irrigation systems is the Valencia rice. This time the water is taken from the lake just south of Valencia called the Albufera which means lake in Arabic. It is actually Spain's largest lake and in the summer months the dry fields are flooded with water from the Albufera and the rice crop grown. This is of course why Valencia is the home of paella and other rice dishes.
Fancy a tour of La Huerta with horchata and a local paella?